Le billet du digital: What is CRM software?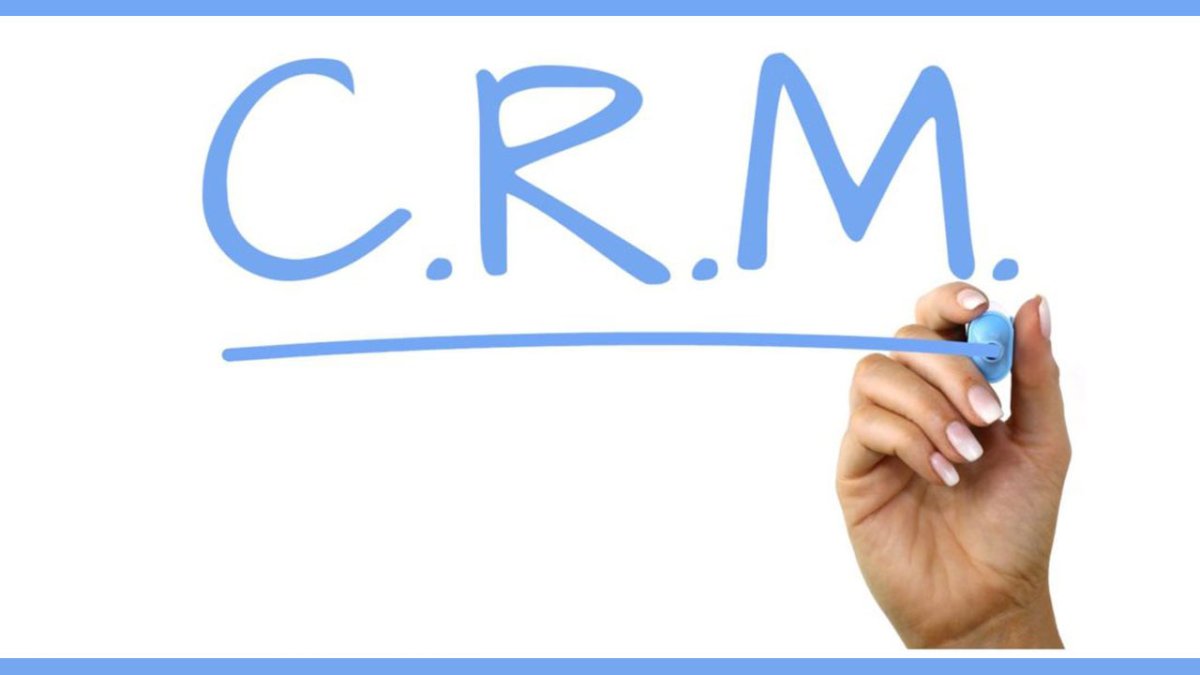 CRM – optimizing your customer relationship management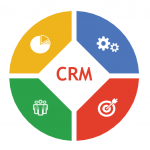 CRM stands for Customer Relationship Management
In fact, CRM systems collect customer data from different channels or points of contact between the customer and the company
They can include the company's website, telephone, live chat, direct mail, marketing materials and social media.
CRM systems also provide detailed information on customers, purchase history, customer preferences and concerns.

CRM software components
At the most basic level, CRM software consolidates information and documents in a database. This gives your company's management, marketing, sales and production teams access to all your customer information.
Over the years, many additional functions have been added to CRM software to make it more powerful. Some of these functions include recording various customer interactions via email, telephone, social media or other channels.
Advanced CRM software enables you to automate your business processes by automating workflows, such as tasks, calendars and alerts. They give managers the ability to monitor productivity based on information recorded in the system.
Marketing automation
You can take advantage of marketing automation capabilities. They are designed to automate repetitive tasks. They are capable of enhancing marketing efforts at different points in the lifecycle.
For example, as prospects enter the system, CRM software can automatically send them marketing materials, usually by email or on #social networks to transform a prospect into a full-fledged customer.
Sales force automation
In fact, sales force automation tools track customer interactions. They automate certain commercial functions in the sales cycle. It's a necessary action to follow up prospects and attract and obtain new customers.
Contact automation center
Designed to reduce the tedious aspects of a contact center agent's work, contact center automation can include pre-recorded audio data. This data helps to solve problems and disseminate information.
Various software applications that integrate with the agent's desktop tools can manage customer requests to reduce call times. They are designed to simplify customer service processes.
Geolocation technology or location-based services
Some CRM software packages integrate technologies that can create geographic marketing campaigns. They are based on customers' physical locations, sometimes integrating with location-based GPS applications.
Geolocation technology can also be used as a network or contact management tool. This tool enables you to find prospects based on a location.
CRM tools specially designed for social media platforms help companies foster customer relationships. They also help monitor how customers feel about their brands.
CRM software. Workflow automation with CRM
CRM systems help companies optimize processes by streamlining mundane workloads. This allows employees to concentrate on creative, high-level tasks.
Lead management
Prospects can be tracked via CRM. So, it allows teams to enter, track and analyze data for prospects in one place.
Human resources management
CRM systems help track employee information, such as contact details, performance reviews and benefits within a company. This enables the human resources department to manage the internal workforce more effectively.
CRM analytics help improve customer satisfaction rates. This system analyzes user data and helps create targeted marketing campaigns.
AI in CRM
Artificial intelligence technologies, such as ZIA with ZOHO CRM, have been integrated into CRM platforms to automate repetitive tasks, identify customer buying habits and predict future customer behavior.
Types of CRM technology
In fact, the three main CRM system providers are Salesforce , Microsoft and ZOHO. It is distributed by MOBIX. However, we also support customers who have installed Salesforce and MS Dynamics.
The types of CRM technology are as follows:
On-site CRM
This system requires database administration, control, security and maintenance using CRM software. With this approach, the company buys licenses in advance instead of purchasing annual subscriptions from a CRM Cloud provider.
The software resides on the company's own servers, and the company bears the cost of any upgrades. It usually requires a lengthy installation process to fully integrate a company's data.
Cloud-based CRM (SaaS)
With cloud-based CRM, also known as SaaS (software as a service) or on-demand CRM, data is stored on an external, remote network.
Employees can access this information at any time, wherever there is an Internet connection.
So, the cloud's rapid and relatively easy deployment capabilities appeal to companies with limited technological expertise or resources.
Companies can consider cloud CRM as a more cost-effective option. Providers such as ZOHO CRM charge per user on a subscription basis, and offer the option of monthly or annual payments.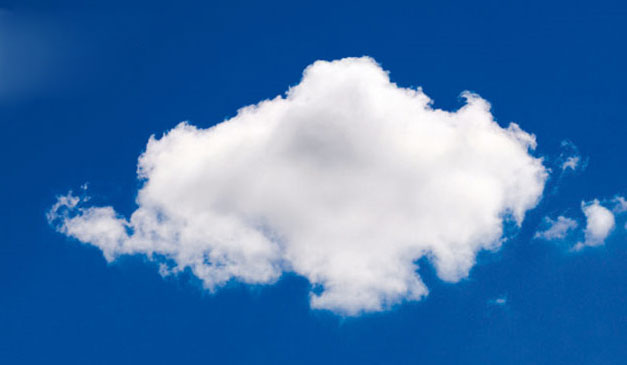 Data security is a major concern for companies
In fact, the company has no physical control over the storage and maintenance of its data. If the cloud provider goes down or is bought out by another company, a company's data can be compromised or lost.
Compatibility problems can also arise during the initial migration of data from a company's internal system to the cloud.
Finally, the cost can be a cause for concern… Paying subscription fees for software can be more expensive over time than on-premise models.
Adopting one or other of these CRM deployment methods depends on the company's needs, resources and business objectives, each of which is associated with different costs.
CRM software. CRM in practice
Call Center
Traditionally, data entry practices for CRM software have been the responsibility of sales and marketing departments, as well as contact center agents. Sales and marketing teams source leads.
They update the system with information throughout the customer lifecycle. Contact center agents collect data. They review customer history records through service calls and technical interactions.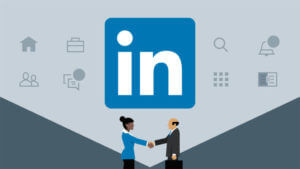 Social CRM
Social media in customer relationship management involves companies engaging customers directly via social media platforms, such as Facebook, Twitter and LinkedIn .
Social media provide an open forum for customers to share their experiences with a brand, whether they're airing complaints or promoting products.
To add value to customer interactions on social media, companies use social CRM tools. So they monitor conversations on social networks to determine their target audience and the platforms they use.
Social CRM is designed to analyze comments on social media. What's more, it's designed to respond to customers' questions and problems.
So companies are interested in capturing customer sentiments, such as the likelihood of recommending products and overall customer satisfaction. In this way, they develop marketing and service strategies.
Companies are therefore trying to integrate social CRM data with other customer data obtained from sales departments to gain a single view of the customer.
Customer communities
Social CRM also brings added value to companies and customers through customer communities. Here, customers post product reviews. Then they can interact with other customers to solve problems or search for products in real time.
In addition, customer communities can provide a high level of customer service for certain types of problem.
They can reduce the number of calls to the call center. In this way, customer communities can provide new product ideas or feedback that companies can use.
Mobile CRM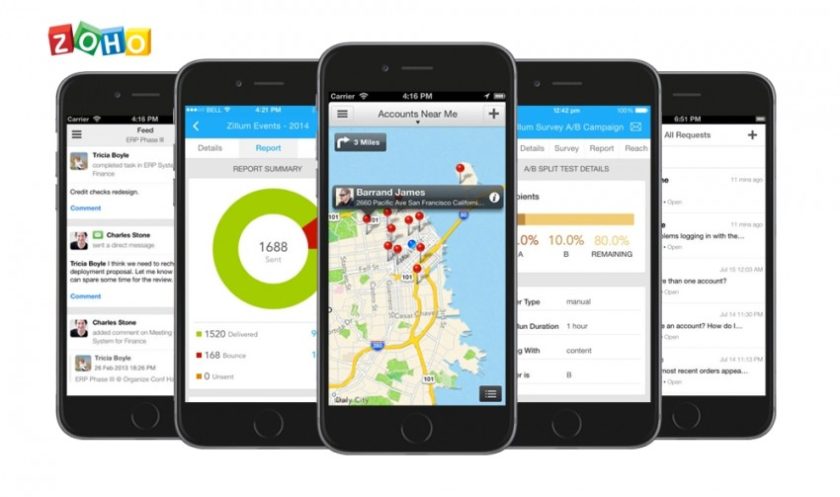 In fact, CRM applications designed for smartphones and tablets have become an indispensable tool for marketing professionals. The latter therefore want access to customer information.
They want to perform tasks when they're not physically in their offices. Mobile CRM applications also take advantage of features specific to mobile devices, such as GPS and voice recognition.
They enable sales and marketing staff to access customer information from anywhere.
Business-to-business (B2B) practices
So a CRM system in a B2B environment allows you to monitor sales as they move through the sales funnel. This enables a company to solve any problems that may arise during the process.
CRM systems in the B2B market therefore help to create greater visibility of prospects and, consequently, increase efficiency throughout the sales process.
CRM software. CRM challenges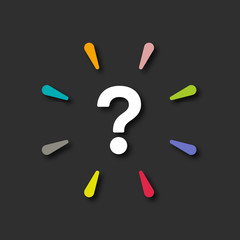 Finally, CRM software can become a glorified database in which customer information is stored. Data sets therefore need to be collected, distributed and organized.
So users can easily access the information they need.
To take your digital transformation a step further
Order our ebook on AMAZON